Welcome to Doc White's World.
Doc wishes to share this world in which he
has had the rare good luck to live. It is
his hopethat in some way his images will
inspire people to care about this
wondrous, but fragile environment.
Welcome!
Check out Doc photographing a
Spirit Bear in British Columbia. Click Here
Also view Doc's new blog
Ocean Magic Productions Click Here
Follow Doc on his new adventure " Baja to Bearing" , the 12,000 NM Whale Migration form Baja, CA to the Bearing Sea, AK.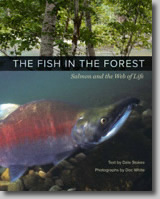 Wild Salmon: where
they live and how they
survive. Photographs
by Doc White; story
by Dale Stokes More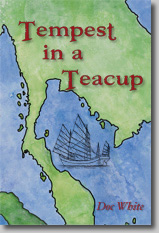 Learn more about
Doc's first book of
fiction. More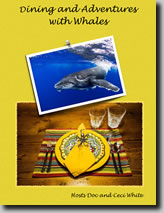 Doc's latest book provides
great recipes and adventures
that he, his wife, and friends
have enjoyed on their vessel,
RV Mystique. More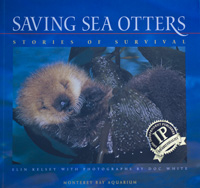 Saving Sea Otters by Elin Kelsey
with Photographs by Doc White